Children & Young Adult Books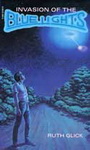 Ruth's first novel was  INVASION OF THE BLUE LIGHTS (ISBN: 0590322656, Scholastic, 1983). It's the exciting suspense story of a boy who meets an evil alien in the woods across from his house. He and two other boys in the neighborhood join forces with a good alien to prevent an invasion of earth.
In 2011 INVASION OF THE BLUE LIGHTS was optioned for a major motion picture by Peter Fuhrman of Stairway Media.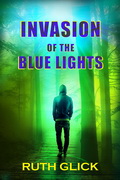 In 2012 an e-book version of INVASION OF THE BLUE LIGHTS (ISBN: 978-0-970629388, Light Street Press) was published.
Ruth has written a number of other juvenile and young adult books.
Early in her career, she and Eileen Buckholtz conceived the MicroAdventure and Magic Micro Series which featured kids' adventure stories that included computer activities.  They wrote five of the books, and the rest were written by other writers.