Unbound Series
Morgan Unbound is the latest in my Unbound series for Changeling Press.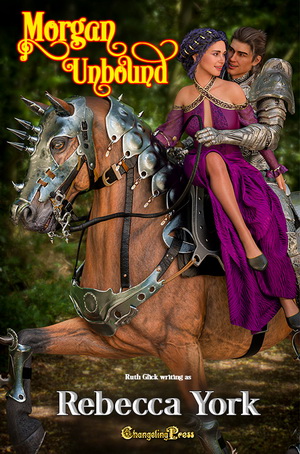 After escaping her sadistic captors in a sordid brothel, Morgan feels unfit to return to her old life. She flees to an isolated farm, where she avoids everyone–including the man sent to protect her, a warrior named Royce.
Royce's heart goes out to this lovely, damaged noblewoman, in part because of his own tragic history. Using his ability to enter her dreams, he gains her trust and makes her long for a normal life again. As Morgan rediscovers her passion and confidence, she and Royce forge a psychic bond of mind and heart.
But even as they fall in love, the brutal men who sold her into slavery close in, determined to kill Royce and return her to a life of bondage. Can Morgan and Royce turn the tables on those who want to destroy them?
***
To get more information about the Unbound series and other fantasy or science fiction books by Rebecca York, go here