Unbound Series
Marissa Unbound is the latest in my Unbound series for Changeling Press.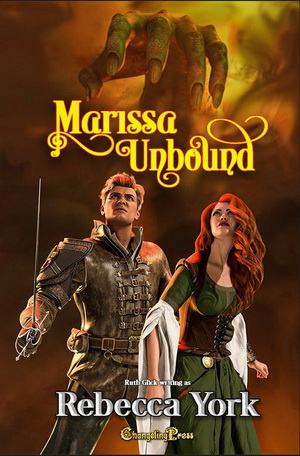 When Marissa learns her abusive husband, Arfon Hanson, plans to murder her so he can take another wife, Marissa flees. She hopes to find sanctuary at the convent where she was educated, but fate intervenes when Steffan Gwinett rescues her from the henchmen Arfon sent to bring her back.
Years ago, Marissa and Steffan had been in love, but her father broke off their relationship, sending her away. Their chance meeting rekindles all their old feelings for each other. After they make love, Steffan vows to expose Arfon for a would-be murderer.
Marissa won't let Steffan take on the dangerous job alone. She disguises herself as a boy, and they begin an investigation of Arfon. They get more than they bargained for when they discover her husband is the leader of a demon-worshiping cult — and is making plans to offer a local boy as a sacrifice. Can they rescue the victim and find a happy ever after for themselves?
***
To get more information about the Unbound series and other fantasy or science fiction books by Rebecca York, go here